BMW - DRIVERS GUIDE
The BMW Driver's Manual put the clunkiness of traditional users guides into the palm their hand. Outside of what is commonly expected within a user's manual, the guide gave users the ability to search for common key words and submit photos to decode the often confusing dashboard indicators.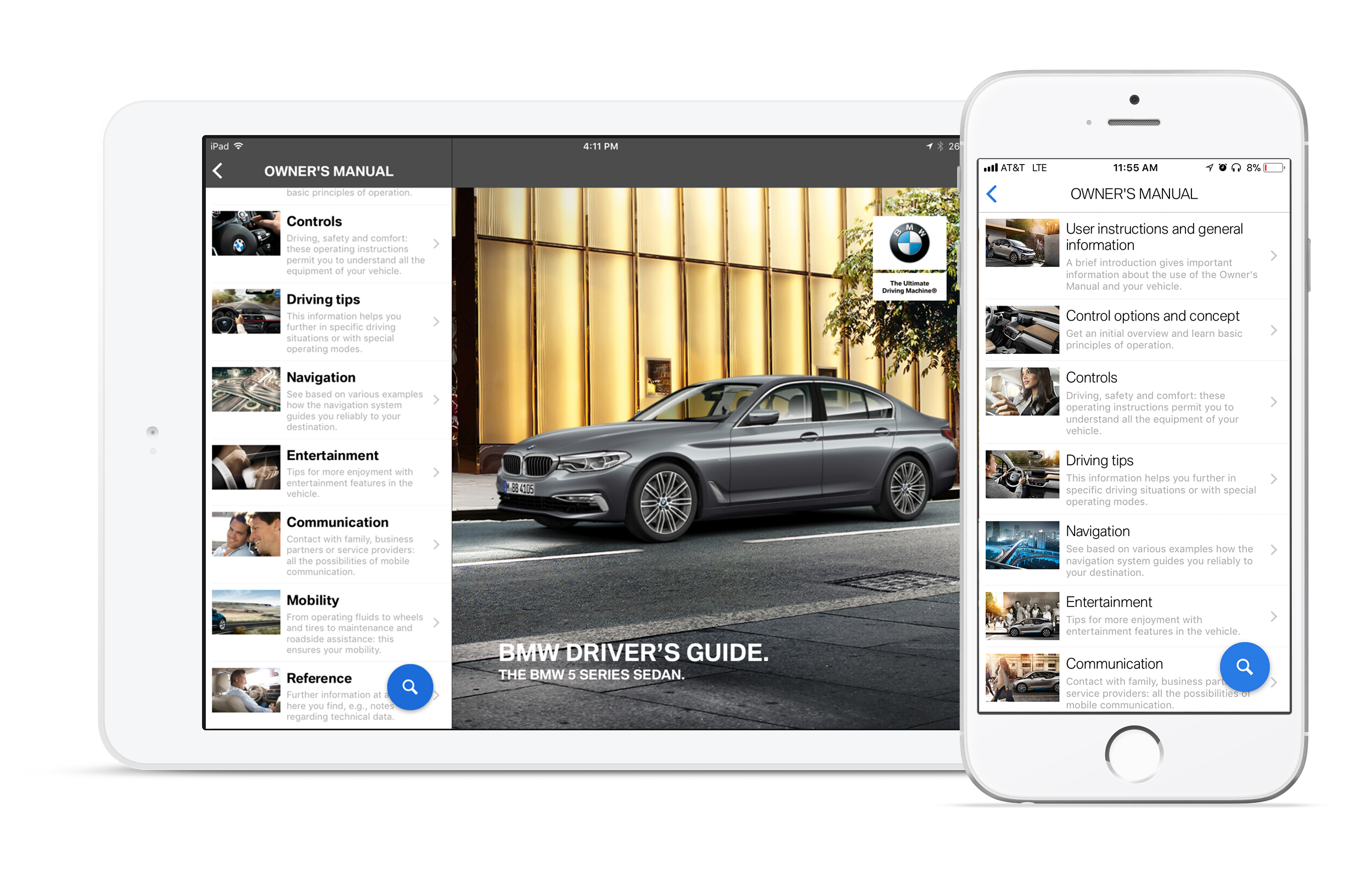 MORE THAN A PRETTY PICTURE
Interactive imagery helps to add clarity to often confusing illustrations. While working within the technical constraints, we were able to successfully maintain consistent interaction patterns between device types.
Locate Charging Facilities
Charging stations aren't always as easy to find as the increasingly popular vehicles. This user's manual helps owners plan their trip by preemptively mapping stations along their route.